FlexJobs can help you find jobs with the work flexibility you need in Australia and around the world!
Remote work-from-home jobs
Full-time, part-time, employee, freelance, and alternative schedules
All professional, vetted jobs with a flexible work option
What are you looking for in your flexible job search?
Discover a faster, safer, and easier way to find the best remote work-from-home and flexible jobs.
Although based in the U.S., FlexJobs can help you find flexible work you can do from Australia or from anywhere in the world. FlexJobs is a game-changing resource if you are interested in a professional job that also offers some kind of work flexibility - such as remote work-from-home options, a flexible work schedule, freelance work, or a part-time schedule.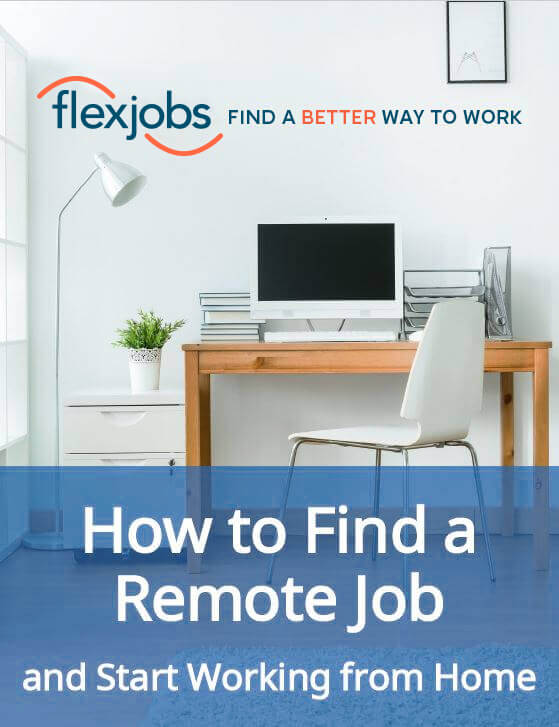 FlexJobs Downloadable Guide
Understand the remote job market, including common jobs and companies hiring.
Hone your job search tactics to pinpoint the best opportunities for you.
Craft a resume and refine your interview skills to impress any remote-friendly employer.
Make your search for a remote job better, easier, faster, and safer.